Mornin to you all and Happy Friday!
Although I am glad it's nearly the weekend, I really can't say that I "need" the weekend to come… in all honesty, this past week has not been busy at all as far as school work goes! As I said on Wednesday, there are only about 2 weeks of actual classes left and at this point, I have nearly completed all of the necessary work for most of them. My internship paper is written, two of my classes do not have a final, and my capstone project is close to done! I mean I do still have some remaining assignments to finish up, but the bulk of my work for my final semester is all finished.
NOT that I am complaining about a lack of work! It's just odd knowing that there is nothing looming over my head, nothing waiting for me to tackle, no assignment that is going to rip my brain apart…
Truthfully, I do not do well with free time at all. It's odd, I often complain about being too busy, "needing a break" a time for myself, but then I get it and try to relax, and start to freak out and feel completely useless, as though there is SOMETHING I must be doing. I was not always like this and can understand now a lot of this thought process has to do with disordered eating shiattt.
When I have too much free time, I start to focus on my body more, what I am eating/not eating, weight, exercising, etc, and I just cannot tolerate it. Keeping busy and productive is important of course, but relaxing is a major component of life as well, we all need it and it's something I feel compelled to work on. Relaxing both my mind and body and taking the time to repair all parts of myself.
I am also understanding that while focusing on all eating disorder related business is a helpful part of my own recovery, it's necessary to branch out a bit, try other things not related to all of this including reading blogs, scanning Pinterest (err constantly!) researching about health topics, exercising-related information and so on. As a result, I am helping out a friend and volunteering at a few campus events this weekend, planning to go out at least one night, and also see Papa on Sunday!
Just to do something, anything different and plus volunteering makes me feel good inside
There is more to life then this illness after all and I need to get my butt out in the world and do some exploring.
Whoops that was a bit of a tangent there! I meant to dive right into things I wanted to mention for Friday… ahh well. That's just something that has been on my mind lately and how finding the balance between recovery, eating disorder/health topics and OTHER STUFF is quite a pressing matter right now.
Alright so let's finally get to it… a random list of things that are worth mentioning (well to me at least), stuff you ought to know about and other random shenanigans
1) Now that the weather seems to have taken a permanent turn for the better (yes please), I decided it was time to put the feather back in my hair:
I'm not entirely sure if these are in-style at all this year, or if now more than ever, only girl under the age of 12 should be wearing them… but I realize that I don't care! I am rockin this blue feather business in my hair and I like it!
2) I was at Walmart the other day (how I spend this free time I have, gosh I need a life) and I spotted THIS cereal on the shelf… and proceeded to nearly pee my pants,
Okay so disregard any other claim I have made on a favorite cereal I have made on my blog in the past. Rice Krispie TREATS cereal is (in my humble opinion) the greatest cereal ever! I was a cereal FIEND when I was younger, averaging 3.5 bowls per morning (No, I am not exaggerating in the slightest) and would go through this particular kind in about 3 days. I still wonder how I was not obese as a child.
Anyway, I remember a dark period of my life quite clearly, the day that the grocery store near my family stopped carrying this kind… and then every.single.other grocery store ceased to stock it as well. My mom and I could not find it anywhere and I believe it to be discontinued. But NOPE, it LIVES and has made appearance in my breakfast for the last two mornings, although a bit of a smaller portion size now haha.
3) Alright so I know a lot of the "health" magazines out there- Self, Fitness, Women's Health- for the most part are a bunch of BS and when I read them, it's more to just pass the time, not for actual reading material. Even with the knowledge, magazines are doing a great job of pissing me off lately- Runner's World with it's weight loss issue right after the disordered eating article was published the month before and then I stumbled upon this gem while flipping Fitness the other day,
Is it just me or does anyone else think this "slim trick" is beyond dumb?! WHEN will our society/media stop sending such mixed messages about proper nutrition, what our bodies need, the best ways to "be skinny" ugh just stop. Healthy fats are so necessary for our bodies and by pouring the oil off, you are cutting 0ut a lot of this fat and plus it tastes awful! If you are going to buy peanut butter just eat it the way it is, sheeshe.
4) I did mention earlier in this post that I am planning on venturing out at least one night this weekend and I hope to utilize this new-for-me find at some point… to spice things up
I have a funny feeling this is not going to taste like delicious funfetti cake, what I am expecting, and have the notion it's most likely going to taste like sweet rubbing alcohol/nail polish remover of some sort… yum!
I am going to give it a go though, and shall report back!
5) Here are a few quotes that caught my attention this week and thought you would benefit from the words as well:
and this last meme is just for fun!
6) More funniness… I stumbled upon an article titled "The 21 Absolute Worst Things In The World" and felt quite compelled to share a few of my favorites, although most of them are rather accurate! Obviously not to be taken too seriously …
The Facebook status one made me chuckle the most and reminded me of this:
So.true.
6) This is the second time I have seen one of these around campus this semester and had to capture this particular note too….
Not really sure about my face in this picture…. anyway the little reminders are always helpful and do allow me some perspective when I am wallowing- does nothin good!
7) Update on the exercising issue, it's been awhile. Alright so I am in fact exercising again, BUT it is not even close to as intense as I was doing previous to my commitment to take a break. One of the reasons is that I do want to continue giving my body a break and another and most importantly, I physically am still so fatigued, hurting, just feeling BLAH.
I know my body is overtrained, but I can't help but have a slight worry that something else is off… I have never known fatigue like this, and it's just so concentrated in my legs! I am going to see a gynecologist in May and am planning to ask more about these issues when I see her. More on this later of course!
8) Last and most certainly NOT least, a music video my brother made with a friend out in California. This is my brothers interpretation of Reggaeton music… kind of poking fun at the genre, but from a place of love. The music is original, as is the idea for the video which is awesome, hilarious, and harmless… please enjoy!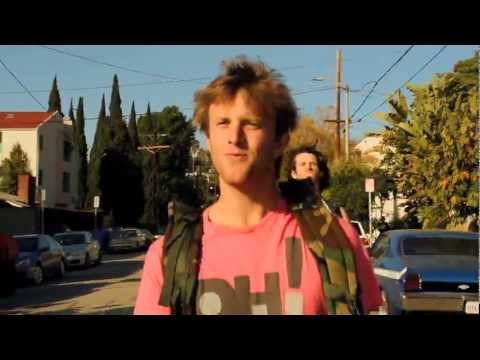 What did you think?!
Well that is a whole lot of randomness in one post, but had to get some stuff out
 1) Do you like having free time, or do you freak out a bit like I do?
2) What (if anything) has been grinding your gears/bugging you lately? Oh another one for me- the fact that my dorm room is officially a toasty oven now that it's consistently warm outside and after the sun bakes it all day…. oh well there's nothing to be done!
3) What would you add to the "absolute worst things in the world" list? Remember, just for fun!
In college, dorm life: I would say getting all psyched up to do laundry, hauling your load down to the laundry room and seeing there are NO empty washing machines. Fail. #firstworldproblem.
4) To all of you legal-age people out there (or not ha) what is the weirdest flavor of vodka or other kind of alcohol you have tried? Before this "cake" one, I tasted a whip cream kind… fantastically gross.
5) I know this question has been asked several times over, but indulge me and tell me your most favorite cereal EVER!

6) What are your plans for the weekend? Is anyone running any road races? Please share so I can live vicariously through you
Have a most excellent weekend my friends!