Obligatory opening for a Friday post, Happy Friday
Not entirely sure what is in store for this weekend! My mom and I may be going to my brother's house in NH for the day tomorrow, and I might be meeting up with some friends tonight in Boston and then Sunday it's possible I am venturing onto a friend's boat for a day on the ocean. All of these maybes are a bit annoying, but for various reasons no plans can be confirmed, so we shall see! Either way, I am going to enjoy a nice, relaxing summer weekend… only TWO left
so have to make the most of it!
I have been doing a whole bunch of wordy, thoughtful (for me) posts this week and while I have certainly enjoyed them, I'm looking forward to today's post… a time where I have some major brain unloading! Updates, news, randomness and such, and I have a busy but delightful day ahead of me, so let's get to it!
1) I have been long overdue for a new pair of running shoes and I finally bought some new ones the other day!
These are Asics GT 2170 and while I usually purchase (and swear by) the Kayanos, I am trying out this much-less-expensive pair. While I am still not running too much (15-20 minutes SLOW here and there), I still desperately needed shoes, as my other Asics were literally ripping/falling apart. I am loving these so far, the cushion is just enough for me plus the colors are pretty fantastic if I do say so myself
2) One of the items we received in the swag back from HLS was these anti-wrinkle pad things that you put on your face for 20 or so minutes in "trouble areas". Super random if you ask me, but I felt compelled to try them out anyway.
I consider those the areas I will have concerns about in the future, so I ought to start preventing them now eh?!
3) Summer is coming to an end and therefore tis the season for another school year to begin for students out there, including myself who begins nursing September 5th. However, this year is different as I am attending a community college and therefore will be commuting. Can I just say how GLAD I am to not have to return to my undergrad school this year?!
I have seen tons of statuses on Facebook from friends in my grade saying how upset they are that college is officially over and the woes of not moving back this fall. I am certainly in the minority on this one, and I am simply relieved to not have to go back.
College was never really my thing, and having an eating disorder during it certainly didn't help, but yes, I am glad to not be returning and instead starting nursing, moving on with my life and finally on the path to a career I have wanted for quite some time now. I am less than thrilled that I didn't have the "typical" awesome-sauce college experience, but that doesn't mean the next stage in my life will not make up for it
4) The wonderful Katie talked about this on her blog yesterday and let me tell you, joining this site has been the best decision I have made in the past 24 hours… I joined Pottermore!
The site is a bit odd where they choose a username for you but I am just fine with what I was given, WillowShadow10477, pretty BadAss if you ask me
I haven't sorted yet but I am crossing my fingers for Ravenclaw… although I will probably end up in Hufflepuff, the one I always referred to as a bit doofy haha. I see much of my time this weekend being committed to this site, sad but true!
5) I am still utilizing those delicious blueberries I picked with my mom a few weekends ago and I have another winning recipe to share with you all!
Blueberry Coffee Cake (with a cake mix shortcut!)

Streusel:
1/2 cup chopped pecans or walnuts (I used walnuts, it's what I had on hand)
1/4 cup packed light brown sugar
3 tablespoons light butter, melted
1/2 teaspoon ground cinnamon
Cake:
1 (18.25-ounce) package plain yellow or white cake mix
1 (8-ounce) package reduced fat cream cheese, at room temperature
1/4 cup vegetable oil
1/4 cup unsweetened applesauce
1/4 cup granulated sugar
1/4 cup brown sugar
1/4 cup milk (I used vanilla soy, but whatever you have on hand works!)
3 large eggs
1 tsp vanilla
1-1/2 cups fresh or frozen blueberries
Lightly mist a 13-by-9-inch baking pan with vegetable oil spray. Set pan aside.
For the streusel, place pecans, brown sugar, melted butter and cinnamon in a small mixing bowl and stir until it is well combined. Set the bowl aside.
Place cake mix, cream cheese, oil, sugar, milk and eggs in a large mixing bowl. Blend with an electric mixer on low speed for 1 minute. Stop the machine and scrape down the sides of the bowl with a rubber spatula. Increase the mixer speed to medium and beat 2 minutes more, scraping the sides down again if needed. The batter should look thick and well blended.
Pour batter into the prepared pan, smoothing it out with the rubber spatula. Scatter the blueberries over top of batter. Drop streusel mixture by the teaspoonful over blueberries. Place pan on center rack of preheated 350-degree oven.
Bake cake until it is golden brown and springs back when lightly pressed with your finger, about 45 to 47 minutes.
Remove pan from oven and place it on a wire rack to cool.
Serve warm or at room temp!
I tried a piece and thought it was just perfect- a subtle cheesecake flavor, with sweet and warm blueberries mixed in there and teh crunchy topping completed the dessert! I used applesauce in place of all the oil the original recipe called for (can't remember where I found it! eek) and it tasted just fine that way. My mom brought the rest of these to work and her fellow nurses all went batsh*t crazy for them! Make them, trust me they are tasty.
6) I can't help but point out a few pins that made me giggle this week,
True story. I go to the grocery A LOT, and I would say 4 out of 5 times I grab a cart that has a mind of its own. Perhaps my grocery just needs some new ones? It also probably doesn't help them when I ride at the front of it while my mom pushes the cart…. yes I still do this at the ripe age of 22.
I also stumbled upon one of those "memories" blogs/tumblr page which showed a bunch of old toys, shows and other worthy memories from the 90s, aka the best time for toys if you ask me. Allow to show some favorite gems of mine,
Tehehee…. I wrote boobless! Other popular ones, BOOBS, HELL, HELLO, LESS, BOO… so fun, it's the little things.
I had so many of these! With my friends, it was an ever-lasting contest to see who could have the most on their shoes, backpacks, clothes and such. Good times to say the least!
7) I babysat last night and after dinner, the kids asked for something "chocolatey" heck yes to that. I wanted to serve them something different and decided to go with indoor S'MORES! Well I suppose they are not too "different" but I haven't had a legitimate s'more in ages (for obvious illogical reasons) and gahhh it was glorious!
Please excuse my chipping manicure. I "cooked" the marshmallows in the microwave and seeing them expand in there was thrilling for the kids and for me as well… my inner child comes out in such situations
Oh and when I think of s'mores, I automatically think of this (one of my top 5 most favorite movies)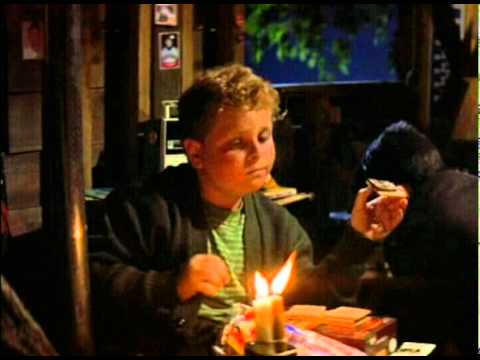 8) I am sure most of you have heard about this already.. but Lance Armstrong is big news right now.
I'm not entirely sure what my thoughts are on this. Well honestly, it seems a bit harsh, although he must have felt he was going to lose the lawsuit and decided to go with this option. I don't know though, this is over the top if you ask me.
9) To follow up with my depression post from a bit ago- I am officially on two different anti-depressants that work with each other to attack all three areas of the brain that control and regulate emotion. I have been on them for about 2.5 weeks now and honestly, I am starting to feel better. I mentioned in that post how there were recent times where I would be overwhelmed with sadness… at a loss of what to do, crying and sobbing for no reason at all, and just feeling terrible.
I haven't experienced anything like that since and I am thinking that things can only get better from here. I would love to never feel horrible like that again. They are also supposed to help with my obsessiveness and perfectionist personality that comes out with a vengeance when it comes to anything food and weight related. I'm not sure if any changes or improvements have been made with that, it's simply hard to tell as those feelings have been part of me for so long now. I will continuously keep you updated on all of this of course!
Alright that's all for now! I am sure I will think of something else I wanted to tell you all later today, that always happens to me! Now onto some fun questions
-What running/workout shoe do you swear by? I always get Asics, and while I have been a dedicated Kayano user, I am psyched to be trying the GT series and yay for being a whole lot less expensive.
-If you're a Harry Potter fan, what house do you honestly think you would be sorted into? I always like to think I would be in Gryffindor but like I said earlier, Hufflepuff would likely be my fate. Ravenclaw I have a chance with though as I am decently intelligent haha. Plus Eagles rock, their mascot.
-What are your thoughts/opinion on the Lance Armstrong case and how it turned out?
-S'mores- yay or nay?! Yay for me, but I used to hate them when I was younger! Marshmallows were way gross adn while I liked the idea of a smore and roasting mallows and all of that, I would just make one and give it away, blech. I'm glad my taste buds have changed.
-What are your plans for the weekend? Share any and all!
Enjoy the rest of your Friday and the weekend as well